The 2014 Winter Olympic Games in Sochi, Russia are in full swing. And everyone seems particularly into it.
The excitement, the spectacular light and sound shows, and the hilarious Russian glitches.
After all, in Russia, Olympics watch you.
That last circle is actually a camera lens.
Everyone wants to see the incredible feats of human achievement, people who push their bodies to levels that the rest of us don't even dream of.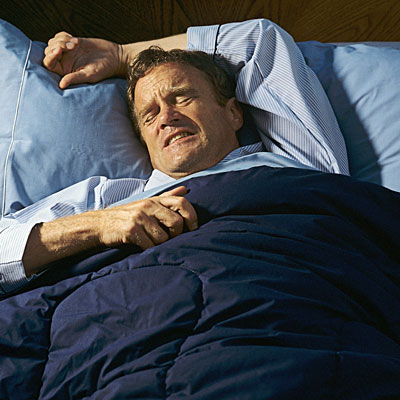 I get cramps from sleeping.
Next week will be another event, one that gets a lot less attention: the Paralympics.
Below is an incredible video ad for the event. Watch it.
Awesome promos notwithstanding, we all know that the Paralympics are a lot less popular, which is understandable. We are attracted to perfection, and those "unspecial" sportspeople certainly seem to have achieved an unmatched level of physical perfection.
But Judaism teaches that there are two types of perfection: there's absolute perfection, which is an objective, perfect state. For example, of all the people in the world, you luge the best.
​
Outside: Look at my perfectly pointed toes.
​Inside: OMG OMG OMG OMG!
And then there is subjective perfection, where, to borrow the US Army's slogan, you "be all that you can be." You maximize the resources that you were given when you were born, and you use them to the fullest. Where you rank in the world order - It doesn't matter.
The first type of perfection, we are taught, applies to God. God is objectively perfect. And part of us is really attracted to that, and wants to become perfect just like God.
But we're forgetting one teensy-weensy, incredibly important point: we can't become perfect, and shouldn't try. For humans, only subjective perfection exists. We were created to continuously improve, not be perfect; it's the only thing that's fair and the only measure that gives an equal chance to all of humanity.

To the 7,212,046,356 non-Olympic lugers.
So while it's understandable that we are attracted to the glamorous, regular Olympics, it's the Special Olympics that we should really admire, relate to, and learn from.
We can look to the individuals who overcame their setbacks and rose above them. To the men and women who are fully aware of their imperfections, and work to be the best that they can be in a field about which they are passionate.
It would serve us well to remember the closing words of the ad: "It's not about what's missing, it's about what's there."
---
Shalom Tzvi enjoys playing guitar, reading, and writing, and once tried tap dancing but isn't very good at it. In 2009 he earned a B.S. in Liberal Arts and oxymorons. He was born in Jerusalem and dreams one day of visiting a neighboring city. If he were to ever have a pet hamster he would call it Sammy.
Leave a comment
Warning
: Table './mydomains_jou/watchdog' is marked as crashed and last (automatic?) repair failed query: INSERT INTO watchdog (uid, type, message, variables, severity, link, location, referer, hostname, timestamp) VALUES (0, 'php', '%message in %file on line %line.', 'a:4:{s:6:\"%error\";s:14:\"strict warning\";s:8:\"%message\";s:62:\"Non-static method view::load() should not be called statically\";s:5:\"%file\";s:67:\"/www/jerusalemonlineu.com/docs/sites/all/modules/views/views.module\";s:5:\"%line\";i:842;}', 3, '', 'http://secure.jerusalemu.org/blog/olympics-how-be-perfect', '', '100.43.85.10', 1498266640) in
/www/jerusalemonlineu.com/docs/includes/database.mysqli.inc
on line
128
Warning
: Table './mydomains_jou/watchdog' is marked as crashed and last (automatic?) repair failed query: INSERT INTO watchdog (uid, type, message, variables, severity, link, location, referer, hostname, timestamp) VALUES (0, 'php', '%message in %file on line %line.', 'a:4:{s:6:\"%error\";s:14:\"strict warning\";s:8:\"%message\";s:106:\"Declaration of date_plugin_display_attachment::options() should be compatible with views_object::options()\";s:5:\"%file\";s:97:\"/www/jerusalemonlineu.com/docs/sites/all/modules/date/includes/date_plugin_display_attachment.inc\";s:5:\"%line\";i:33;}', 3, '', 'http://secure.jerusalemu.org/blog/olympics-how-be-perfect', '', '100.43.85.10', 1498266640) in
/www/jerusalemonlineu.com/docs/includes/database.mysqli.inc
on line
128
Warning
: Table './mydomains_jou/watchdog' is marked as crashed and last (automatic?) repair failed query: INSERT INTO watchdog (uid, type, message, variables, severity, link, location, referer, hostname, timestamp) VALUES (0, 'php', '%message in %file on line %line.', 'a:4:{s:6:\"%error\";s:7:\"warning\";s:8:\"%message\";s:40:\"Attempt to modify property of non-object\";s:5:\"%file\";s:97:\"/www/jerusalemonlineu.com/docs/sites/all/modules/date/includes/date_plugin_display_attachment.inc\";s:5:\"%line\";i:24;}', 3, '', 'http://secure.jerusalemu.org/blog/olympics-how-be-perfect', '', '100.43.85.10', 1498266640) in
/www/jerusalemonlineu.com/docs/includes/database.mysqli.inc
on line
128
Warning
: Table './mydomains_jou/watchdog' is marked as crashed and last (automatic?) repair failed query: INSERT INTO watchdog (uid, type, message, variables, severity, link, location, referer, hostname, timestamp) VALUES (0, 'php', '%message in %file on line %line.', 'a:4:{s:6:\"%error\";s:7:\"warning\";s:8:\"%message\";s:40:\"Attempt to modify property of non-object\";s:5:\"%file\";s:97:\"/www/jerusalemonlineu.com/docs/sites/all/modules/date/includes/date_plugin_display_attachment.inc\";s:5:\"%line\";i:25;}', 3, '', 'http://secure.jerusalemu.org/blog/olympics-how-be-perfect', '', '100.43.85.10', 1498266640) in
/www/jerusalemonlineu.com/docs/includes/database.mysqli.inc
on line
128
Warning
: Table './mydomains_jou/watchdog' is marked as crashed and last (automatic?) repair failed query: INSERT INTO watchdog (uid, type, message, variables, severity, link, location, referer, hostname, timestamp) VALUES (0, 'php', '%message in %file on line %line.', 'a:4:{s:6:\"%error\";s:7:\"warning\";s:8:\"%message\";s:40:\"Attempt to modify property of non-object\";s:5:\"%file\";s:97:\"/www/jerusalemonlineu.com/docs/sites/all/modules/date/includes/date_plugin_display_attachment.inc\";s:5:\"%line\";i:26;}', 3, '', 'http://secure.jerusalemu.org/blog/olympics-how-be-perfect', '', '100.43.85.10', 1498266640) in
/www/jerusalemonlineu.com/docs/includes/database.mysqli.inc
on line
128
Warning
: Table './mydomains_jou/watchdog' is marked as crashed and last (automatic?) repair failed query: INSERT INTO watchdog (uid, type, message, variables, severity, link, location, referer, hostname, timestamp) VALUES (0, 'php', '%message in %file on line %line.', 'a:4:{s:6:\"%error\";s:7:\"warning\";s:8:\"%message\";s:40:\"Attempt to modify property of non-object\";s:5:\"%file\";s:97:\"/www/jerusalemonlineu.com/docs/sites/all/modules/date/includes/date_plugin_display_attachment.inc\";s:5:\"%line\";i:28;}', 3, '', 'http://secure.jerusalemu.org/blog/olympics-how-be-perfect', '', '100.43.85.10', 1498266640) in
/www/jerusalemonlineu.com/docs/includes/database.mysqli.inc
on line
128
Warning
: Table './mydomains_jou/watchdog' is marked as crashed and last (automatic?) repair failed query: INSERT INTO watchdog (uid, type, message, variables, severity, link, location, referer, hostname, timestamp) VALUES (0, 'php', '%message in %file on line %line.', 'a:4:{s:6:\"%error\";s:7:\"warning\";s:8:\"%message\";s:40:\"Attempt to modify property of non-object\";s:5:\"%file\";s:97:\"/www/jerusalemonlineu.com/docs/sites/all/modules/date/includes/date_plugin_display_attachment.inc\";s:5:\"%line\";i:29;}', 3, '', 'http://secure.jerusalemu.org/blog/olympics-how-be-perfect', '', '100.43.85.10', 1498266640) in
/www/jerusalemonlineu.com/docs/includes/database.mysqli.inc
on line
128
Warning
: Table './mydomains_jou/watchdog' is marked as crashed and last (automatic?) repair failed query: INSERT INTO watchdog (uid, type, message, variables, severity, link, location, referer, hostname, timestamp) VALUES (0, 'php', '%message in %file on line %line.', 'a:4:{s:6:\"%error\";s:7:\"warning\";s:8:\"%message\";s:40:\"Attempt to modify property of non-object\";s:5:\"%file\";s:97:\"/www/jerusalemonlineu.com/docs/sites/all/modules/date/includes/date_plugin_display_attachment.inc\";s:5:\"%line\";i:30;}', 3, '', 'http://secure.jerusalemu.org/blog/olympics-how-be-perfect', '', '100.43.85.10', 1498266640) in
/www/jerusalemonlineu.com/docs/includes/database.mysqli.inc
on line
128
Warning
: Table './mydomains_jou/watchdog' is marked as crashed and last (automatic?) repair failed query: INSERT INTO watchdog (uid, type, message, variables, severity, link, location, referer, hostname, timestamp) VALUES (0, 'php', '%message in %file on line %line.', 'a:4:{s:6:\"%error\";s:7:\"warning\";s:8:\"%message\";s:40:\"Attempt to modify property of non-object\";s:5:\"%file\";s:97:\"/www/jerusalemonlineu.com/docs/sites/all/modules/date/includes/date_plugin_display_attachment.inc\";s:5:\"%line\";i:31;}', 3, '', 'http://secure.jerusalemu.org/blog/olympics-how-be-perfect', '', '100.43.85.10', 1498266640) in
/www/jerusalemonlineu.com/docs/includes/database.mysqli.inc
on line
128
Warning
: Table './mydomains_jou/watchdog' is marked as crashed and last (automatic?) repair failed query: INSERT INTO watchdog (uid, type, message, variables, severity, link, location, referer, hostname, timestamp) VALUES (0, 'php', '%message in %file on line %line.', 'a:4:{s:6:\"%error\";s:14:\"strict warning\";s:8:\"%message\";s:97:\"Declaration of content_handler_field::options() should be compatible with views_object::options()\";s:5:\"%file\";s:92:\"/www/jerusalemonlineu.com/docs/modules/cck/includes/views/handlers/content_handler_field.inc\";s:5:\"%line\";i:208;}', 3, '', 'http://secure.jerusalemu.org/blog/olympics-how-be-perfect', '', '100.43.85.10', 1498266640) in
/www/jerusalemonlineu.com/docs/includes/database.mysqli.inc
on line
128
Warning
: Table './mydomains_jou/watchdog' is marked as crashed and last (automatic?) repair failed query: INSERT INTO watchdog (uid, type, message, variables, severity, link, location, referer, hostname, timestamp) VALUES (0, 'php', '%message in %file on line %line.', 'a:4:{s:6:\"%error\";s:14:\"strict warning\";s:8:\"%message\";s:109:\"Declaration of views_handler_argument::init() should be compatible with views_handler::init(&$view, $options)\";s:5:\"%file\";s:90:\"/www/jerusalemonlineu.com/docs/sites/all/modules/views/handlers/views_handler_argument.inc\";s:5:\"%line\";i:745;}', 3, '', 'http://secure.jerusalemu.org/blog/olympics-how-be-perfect', '', '100.43.85.10', 1498266640) in
/www/jerusalemonlineu.com/docs/includes/database.mysqli.inc
on line
128
Warning
: Table './mydomains_jou/watchdog' is marked as crashed and last (automatic?) repair failed query: INSERT INTO watchdog (uid, type, message, variables, severity, link, location, referer, hostname, timestamp) VALUES (0, 'php', '%message in %file on line %line.', 'a:4:{s:6:\"%error\";s:14:\"strict warning\";s:8:\"%message\";s:137:\"Non-static method views_many_to_one_helper::option_definition() should not be called statically, assuming $this from incompatible context\";s:5:\"%file\";s:102:\"/www/jerusalemonlineu.com/docs/sites/all/modules/views/handlers/views_handler_argument_many_to_one.inc\";s:5:\"%line\";i:34;}', 3, '', 'http://secure.jerusalemu.org/blog/olympics-how-be-perfect', '', '100.43.85.10', 1498266640) in
/www/jerusalemonlineu.com/docs/includes/database.mysqli.inc
on line
128
Warning
: Table './mydomains_jou/watchdog' is marked as crashed and last (automatic?) repair failed query: INSERT INTO watchdog (uid, type, message, variables, severity, link, location, referer, hostname, timestamp) VALUES (0, 'php', '%message in %file on line %line.', 'a:4:{s:6:\"%error\";s:14:\"strict warning\";s:8:\"%message\";s:137:\"Non-static method views_many_to_one_helper::option_definition() should not be called statically, assuming $this from incompatible context\";s:5:\"%file\";s:102:\"/www/jerusalemonlineu.com/docs/sites/all/modules/views/handlers/views_handler_argument_many_to_one.inc\";s:5:\"%line\";i:34;}', 3, '', 'http://secure.jerusalemu.org/blog/olympics-how-be-perfect', '', '100.43.85.10', 1498266640) in
/www/jerusalemonlineu.com/docs/includes/database.mysqli.inc
on line
128
Warning
: Table './mydomains_jou/watchdog' is marked as crashed and last (automatic?) repair failed query: INSERT INTO watchdog (uid, type, message, variables, severity, link, location, referer, hostname, timestamp) VALUES (0, 'php', '%message in %file on line %line.', 'a:4:{s:6:\"%error\";s:14:\"strict warning\";s:8:\"%message\";s:134:\"Declaration of views_handler_filter::options_validate() should be compatible with views_handler::options_validate($form, &$form_state)\";s:5:\"%file\";s:88:\"/www/jerusalemonlineu.com/docs/sites/all/modules/views/handlers/views_handler_filter.inc\";s:5:\"%line\";i:589;}', 3, '', 'http://secure.jerusalemu.org/blog/olympics-how-be-perfect', '', '100.43.85.10', 1498266640) in
/www/jerusalemonlineu.com/docs/includes/database.mysqli.inc
on line
128
Warning
: Table './mydomains_jou/watchdog' is marked as crashed and last (automatic?) repair failed query: INSERT INTO watchdog (uid, type, message, variables, severity, link, location, referer, hostname, timestamp) VALUES (0, 'php', '%message in %file on line %line.', 'a:4:{s:6:\"%error\";s:14:\"strict warning\";s:8:\"%message\";s:130:\"Declaration of views_handler_filter::options_submit() should be compatible with views_handler::options_submit($form, &$form_state)\";s:5:\"%file\";s:88:\"/www/jerusalemonlineu.com/docs/sites/all/modules/views/handlers/views_handler_filter.inc\";s:5:\"%line\";i:589;}', 3, '', 'http://secure.jerusalemu.org/blog/olympics-how-be-perfect', '', '100.43.85.10', 1498266640) in
/www/jerusalemonlineu.com/docs/includes/database.mysqli.inc
on line
128
Warning
: Table './mydomains_jou/watchdog' is marked as crashed and last (automatic?) repair failed query: INSERT INTO watchdog (uid, type, message, variables, severity, link, location, referer, hostname, timestamp) VALUES (0, 'php', '%message in %file on line %line.', 'a:4:{s:6:\"%error\";s:14:\"strict warning\";s:8:\"%message\";s:154:\"Declaration of views_handler_filter_boolean_operator::value_validate() should be compatible with views_handler_filter::value_validate($form, &$form_state)\";s:5:\"%file\";s:105:\"/www/jerusalemonlineu.com/docs/sites/all/modules/views/handlers/views_handler_filter_boolean_operator.inc\";s:5:\"%line\";i:149;}', 3, '', 'http://secure.jerusalemu.org/blog/olympics-how-be-perfect', '', '100.43.85.10', 1498266640) in
/www/jerusalemonlineu.com/docs/includes/database.mysqli.inc
on line
128
Warning
: Table './mydomains_jou/watchdog' is marked as crashed and last (automatic?) repair failed query: INSERT INTO watchdog (uid, type, message, variables, severity, link, location, referer, hostname, timestamp) VALUES (0, 'php', '%message in %file on line %line.', 'a:4:{s:6:\"%error\";s:14:\"strict warning\";s:8:\"%message\";s:102:\"Declaration of views_plugin_style_default::options() should be compatible with views_object::options()\";s:5:\"%file\";s:93:\"/www/jerusalemonlineu.com/docs/sites/all/modules/views/plugins/views_plugin_style_default.inc\";s:5:\"%line\";i:25;}', 3, '', 'http://secure.jerusalemu.org/blog/olympics-how-be-perfect', '', '100.43.85.10', 1498266640) in
/www/jerusalemonlineu.com/docs/includes/database.mysqli.inc
on line
128
Warning
: Table './mydomains_jou/watchdog' is marked as crashed and last (automatic?) repair failed query: INSERT INTO watchdog (uid, type, message, variables, severity, link, location, referer, hostname, timestamp) VALUES (0, 'php', '%message in %file on line %line.', 'a:4:{s:6:\"%error\";s:14:\"strict warning\";s:8:\"%message\";s:130:\"Declaration of views_plugin_row::options_validate() should be compatible with views_plugin::options_validate(&$form, &$form_state)\";s:5:\"%file\";s:83:\"/www/jerusalemonlineu.com/docs/sites/all/modules/views/plugins/views_plugin_row.inc\";s:5:\"%line\";i:135;}', 3, '', 'http://secure.jerusalemu.org/blog/olympics-how-be-perfect', '', '100.43.85.10', 1498266640) in
/www/jerusalemonlineu.com/docs/includes/database.mysqli.inc
on line
128
Warning
: Table './mydomains_jou/watchdog' is marked as crashed and last (automatic?) repair failed query: INSERT INTO watchdog (uid, type, message, variables, severity, link, location, referer, hostname, timestamp) VALUES (0, 'php', '%message in %file on line %line.', 'a:4:{s:6:\"%error\";s:14:\"strict warning\";s:8:\"%message\";s:126:\"Declaration of views_plugin_row::options_submit() should be compatible with views_plugin::options_submit(&$form, &$form_state)\";s:5:\"%file\";s:83:\"/www/jerusalemonlineu.com/docs/sites/all/modules/views/plugins/views_plugin_row.inc\";s:5:\"%line\";i:135;}', 3, '', 'http://secure.jerusalemu.org/blog/olympics-how-be-perfect', '', '100.43.85.10', 1498266640) in
/www/jerusalemonlineu.com/docs/includes/database.mysqli.inc
on line
128
Warning
: Table './mydomains_jou/watchdog' is marked as crashed and last (automatic?) repair failed query: INSERT INTO watchdog (uid, type, message, variables, severity, link, location, referer, hostname, timestamp) VALUES (0, 'php', '%message in %file on line %line.', 'a:4:{s:6:\"%error\";s:7:\"warning\";s:8:\"%message\";s:40:\"Creating default object from empty value\";s:5:\"%file\";s:70:\"/www/jerusalemonlineu.com/docs/sites/all/modules/date/date/date.module\";s:5:\"%line\";i:643;}', 3, '', 'http://secure.jerusalemu.org/blog/olympics-how-be-perfect', '', '100.43.85.10', 1498266640) in
/www/jerusalemonlineu.com/docs/includes/database.mysqli.inc
on line
128
Warning
: Table './mydomains_jou/watchdog' is marked as crashed and last (automatic?) repair failed query: INSERT INTO watchdog (uid, type, message, variables, severity, link, location, referer, hostname, timestamp) VALUES (0, 'php', '%message in %file on line %line.', 'a:4:{s:6:\"%error\";s:14:\"strict warning\";s:8:\"%message\";s:44:\"Only variables should be passed by reference\";s:5:\"%file\";s:69:\"/www/jerusalemonlineu.com/docs/sites/all/modules/date/date/date.theme\";s:5:\"%line\";i:255;}', 3, '', 'http://secure.jerusalemu.org/blog/olympics-how-be-perfect', '', '100.43.85.10', 1498266640) in
/www/jerusalemonlineu.com/docs/includes/database.mysqli.inc
on line
128
Warning
: Table './mydomains_jou/watchdog' is marked as crashed and last (automatic?) repair failed query: INSERT INTO watchdog (uid, type, message, variables, severity, link, location, referer, hostname, timestamp) VALUES (0, 'php', '%message in %file on line %line.', 'a:4:{s:6:\"%error\";s:14:\"strict warning\";s:8:\"%message\";s:44:\"Only variables should be passed by reference\";s:5:\"%file\";s:69:\"/www/jerusalemonlineu.com/docs/sites/all/modules/date/date/date.theme\";s:5:\"%line\";i:260;}', 3, '', 'http://secure.jerusalemu.org/blog/olympics-how-be-perfect', '', '100.43.85.10', 1498266640) in
/www/jerusalemonlineu.com/docs/includes/database.mysqli.inc
on line
128
Warning
: Table './mydomains_jou/watchdog' is marked as crashed and last (automatic?) repair failed query: INSERT INTO watchdog (uid, type, message, variables, severity, link, location, referer, hostname, timestamp) VALUES (0, 'php', '%message in %file on line %line.', 'a:4:{s:6:\"%error\";s:14:\"strict warning\";s:8:\"%message\";s:44:\"Only variables should be passed by reference\";s:5:\"%file\";s:69:\"/www/jerusalemonlineu.com/docs/sites/all/modules/date/date/date.theme\";s:5:\"%line\";i:261;}', 3, '', 'http://secure.jerusalemu.org/blog/olympics-how-be-perfect', '', '100.43.85.10', 1498266640) in
/www/jerusalemonlineu.com/docs/includes/database.mysqli.inc
on line
128
Warning
: Table './mydomains_jou/watchdog' is marked as crashed and last (automatic?) repair failed query: INSERT INTO watchdog (uid, type, message, variables, severity, link, location, referer, hostname, timestamp) VALUES (0, 'php', '%message in %file on line %line.', 'a:4:{s:6:\"%error\";s:14:\"strict warning\";s:8:\"%message\";s:44:\"Only variables should be passed by reference\";s:5:\"%file\";s:69:\"/www/jerusalemonlineu.com/docs/sites/all/modules/date/date/date.theme\";s:5:\"%line\";i:255;}', 3, '', 'http://secure.jerusalemu.org/blog/olympics-how-be-perfect', '', '100.43.85.10', 1498266640) in
/www/jerusalemonlineu.com/docs/includes/database.mysqli.inc
on line
128
Warning
: Table './mydomains_jou/watchdog' is marked as crashed and last (automatic?) repair failed query: INSERT INTO watchdog (uid, type, message, variables, severity, link, location, referer, hostname, timestamp) VALUES (0, 'php', '%message in %file on line %line.', 'a:4:{s:6:\"%error\";s:14:\"strict warning\";s:8:\"%message\";s:44:\"Only variables should be passed by reference\";s:5:\"%file\";s:69:\"/www/jerusalemonlineu.com/docs/sites/all/modules/date/date/date.theme\";s:5:\"%line\";i:260;}', 3, '', 'http://secure.jerusalemu.org/blog/olympics-how-be-perfect', '', '100.43.85.10', 1498266640) in
/www/jerusalemonlineu.com/docs/includes/database.mysqli.inc
on line
128
Warning
: Table './mydomains_jou/watchdog' is marked as crashed and last (automatic?) repair failed query: INSERT INTO watchdog (uid, type, message, variables, severity, link, location, referer, hostname, timestamp) VALUES (0, 'php', '%message in %file on line %line.', 'a:4:{s:6:\"%error\";s:14:\"strict warning\";s:8:\"%message\";s:44:\"Only variables should be passed by reference\";s:5:\"%file\";s:69:\"/www/jerusalemonlineu.com/docs/sites/all/modules/date/date/date.theme\";s:5:\"%line\";i:261;}', 3, '', 'http://secure.jerusalemu.org/blog/olympics-how-be-perfect', '', '100.43.85.10', 1498266640) in
/www/jerusalemonlineu.com/docs/includes/database.mysqli.inc
on line
128
Warning
: Table './mydomains_jou/watchdog' is marked as crashed and last (automatic?) repair failed query: INSERT INTO watchdog (uid, type, message, variables, severity, link, location, referer, hostname, timestamp) VALUES (0, 'php', '%message in %file on line %line.', 'a:4:{s:6:\"%error\";s:14:\"strict warning\";s:8:\"%message\";s:44:\"Only variables should be passed by reference\";s:5:\"%file\";s:69:\"/www/jerusalemonlineu.com/docs/sites/all/modules/date/date/date.theme\";s:5:\"%line\";i:255;}', 3, '', 'http://secure.jerusalemu.org/blog/olympics-how-be-perfect', '', '100.43.85.10', 1498266640) in
/www/jerusalemonlineu.com/docs/includes/database.mysqli.inc
on line
128
Warning
: Table './mydomains_jou/watchdog' is marked as crashed and last (automatic?) repair failed query: INSERT INTO watchdog (uid, type, message, variables, severity, link, location, referer, hostname, timestamp) VALUES (0, 'php', '%message in %file on line %line.', 'a:4:{s:6:\"%error\";s:14:\"strict warning\";s:8:\"%message\";s:44:\"Only variables should be passed by reference\";s:5:\"%file\";s:69:\"/www/jerusalemonlineu.com/docs/sites/all/modules/date/date/date.theme\";s:5:\"%line\";i:260;}', 3, '', 'http://secure.jerusalemu.org/blog/olympics-how-be-perfect', '', '100.43.85.10', 1498266640) in
/www/jerusalemonlineu.com/docs/includes/database.mysqli.inc
on line
128
Warning
: Table './mydomains_jou/watchdog' is marked as crashed and last (automatic?) repair failed query: INSERT INTO watchdog (uid, type, message, variables, severity, link, location, referer, hostname, timestamp) VALUES (0, 'php', '%message in %file on line %line.', 'a:4:{s:6:\"%error\";s:14:\"strict warning\";s:8:\"%message\";s:44:\"Only variables should be passed by reference\";s:5:\"%file\";s:69:\"/www/jerusalemonlineu.com/docs/sites/all/modules/date/date/date.theme\";s:5:\"%line\";i:261;}', 3, '', 'http://secure.jerusalemu.org/blog/olympics-how-be-perfect', '', '100.43.85.10', 1498266640) in
/www/jerusalemonlineu.com/docs/includes/database.mysqli.inc
on line
128
Warning
: Table './mydomains_jou/watchdog' is marked as crashed and last (automatic?) repair failed query: INSERT INTO watchdog (uid, type, message, variables, severity, link, location, referer, hostname, timestamp) VALUES (0, 'php', '%message in %file on line %line.', 'a:4:{s:6:\"%error\";s:14:\"strict warning\";s:8:\"%message\";s:44:\"Only variables should be passed by reference\";s:5:\"%file\";s:69:\"/www/jerusalemonlineu.com/docs/sites/all/modules/date/date/date.theme\";s:5:\"%line\";i:255;}', 3, '', 'http://secure.jerusalemu.org/blog/olympics-how-be-perfect', '', '100.43.85.10', 1498266640) in
/www/jerusalemonlineu.com/docs/includes/database.mysqli.inc
on line
128
Warning
: Table './mydomains_jou/watchdog' is marked as crashed and last (automatic?) repair failed query: INSERT INTO watchdog (uid, type, message, variables, severity, link, location, referer, hostname, timestamp) VALUES (0, 'php', '%message in %file on line %line.', 'a:4:{s:6:\"%error\";s:14:\"strict warning\";s:8:\"%message\";s:44:\"Only variables should be passed by reference\";s:5:\"%file\";s:69:\"/www/jerusalemonlineu.com/docs/sites/all/modules/date/date/date.theme\";s:5:\"%line\";i:260;}', 3, '', 'http://secure.jerusalemu.org/blog/olympics-how-be-perfect', '', '100.43.85.10', 1498266640) in
/www/jerusalemonlineu.com/docs/includes/database.mysqli.inc
on line
128
Warning
: Table './mydomains_jou/watchdog' is marked as crashed and last (automatic?) repair failed query: INSERT INTO watchdog (uid, type, message, variables, severity, link, location, referer, hostname, timestamp) VALUES (0, 'php', '%message in %file on line %line.', 'a:4:{s:6:\"%error\";s:14:\"strict warning\";s:8:\"%message\";s:44:\"Only variables should be passed by reference\";s:5:\"%file\";s:69:\"/www/jerusalemonlineu.com/docs/sites/all/modules/date/date/date.theme\";s:5:\"%line\";i:261;}', 3, '', 'http://secure.jerusalemu.org/blog/olympics-how-be-perfect', '', '100.43.85.10', 1498266640) in
/www/jerusalemonlineu.com/docs/includes/database.mysqli.inc
on line
128
Warning
: Table './mydomains_jou/watchdog' is marked as crashed and last (automatic?) repair failed query: INSERT INTO watchdog (uid, type, message, variables, severity, link, location, referer, hostname, timestamp) VALUES (0, 'php', '%message in %file on line %line.', 'a:4:{s:6:\"%error\";s:14:\"strict warning\";s:8:\"%message\";s:44:\"Only variables should be passed by reference\";s:5:\"%file\";s:69:\"/www/jerusalemonlineu.com/docs/sites/all/modules/date/date/date.theme\";s:5:\"%line\";i:255;}', 3, '', 'http://secure.jerusalemu.org/blog/olympics-how-be-perfect', '', '100.43.85.10', 1498266640) in
/www/jerusalemonlineu.com/docs/includes/database.mysqli.inc
on line
128
Warning
: Table './mydomains_jou/watchdog' is marked as crashed and last (automatic?) repair failed query: INSERT INTO watchdog (uid, type, message, variables, severity, link, location, referer, hostname, timestamp) VALUES (0, 'php', '%message in %file on line %line.', 'a:4:{s:6:\"%error\";s:14:\"strict warning\";s:8:\"%message\";s:44:\"Only variables should be passed by reference\";s:5:\"%file\";s:69:\"/www/jerusalemonlineu.com/docs/sites/all/modules/date/date/date.theme\";s:5:\"%line\";i:260;}', 3, '', 'http://secure.jerusalemu.org/blog/olympics-how-be-perfect', '', '100.43.85.10', 1498266640) in
/www/jerusalemonlineu.com/docs/includes/database.mysqli.inc
on line
128
Warning
: Table './mydomains_jou/watchdog' is marked as crashed and last (automatic?) repair failed query: INSERT INTO watchdog (uid, type, message, variables, severity, link, location, referer, hostname, timestamp) VALUES (0, 'php', '%message in %file on line %line.', 'a:4:{s:6:\"%error\";s:14:\"strict warning\";s:8:\"%message\";s:44:\"Only variables should be passed by reference\";s:5:\"%file\";s:69:\"/www/jerusalemonlineu.com/docs/sites/all/modules/date/date/date.theme\";s:5:\"%line\";i:261;}', 3, '', 'http://secure.jerusalemu.org/blog/olympics-how-be-perfect', '', '100.43.85.10', 1498266640) in
/www/jerusalemonlineu.com/docs/includes/database.mysqli.inc
on line
128
Warning
: Table './mydomains_jou/watchdog' is marked as crashed and last (automatic?) repair failed query: INSERT INTO watchdog (uid, type, message, variables, severity, link, location, referer, hostname, timestamp) VALUES (0, 'php', '%message in %file on line %line.', 'a:4:{s:6:\"%error\";s:14:\"strict warning\";s:8:\"%message\";s:44:\"Only variables should be passed by reference\";s:5:\"%file\";s:69:\"/www/jerusalemonlineu.com/docs/sites/all/modules/date/date/date.theme\";s:5:\"%line\";i:255;}', 3, '', 'http://secure.jerusalemu.org/blog/olympics-how-be-perfect', '', '100.43.85.10', 1498266640) in
/www/jerusalemonlineu.com/docs/includes/database.mysqli.inc
on line
128
Warning
: Table './mydomains_jou/watchdog' is marked as crashed and last (automatic?) repair failed query: INSERT INTO watchdog (uid, type, message, variables, severity, link, location, referer, hostname, timestamp) VALUES (0, 'php', '%message in %file on line %line.', 'a:4:{s:6:\"%error\";s:14:\"strict warning\";s:8:\"%message\";s:44:\"Only variables should be passed by reference\";s:5:\"%file\";s:69:\"/www/jerusalemonlineu.com/docs/sites/all/modules/date/date/date.theme\";s:5:\"%line\";i:260;}', 3, '', 'http://secure.jerusalemu.org/blog/olympics-how-be-perfect', '', '100.43.85.10', 1498266640) in
/www/jerusalemonlineu.com/docs/includes/database.mysqli.inc
on line
128
Warning
: Table './mydomains_jou/watchdog' is marked as crashed and last (automatic?) repair failed query: INSERT INTO watchdog (uid, type, message, variables, severity, link, location, referer, hostname, timestamp) VALUES (0, 'php', '%message in %file on line %line.', 'a:4:{s:6:\"%error\";s:14:\"strict warning\";s:8:\"%message\";s:44:\"Only variables should be passed by reference\";s:5:\"%file\";s:69:\"/www/jerusalemonlineu.com/docs/sites/all/modules/date/date/date.theme\";s:5:\"%line\";i:261;}', 3, '', 'http://secure.jerusalemu.org/blog/olympics-how-be-perfect', '', '100.43.85.10', 1498266640) in
/www/jerusalemonlineu.com/docs/includes/database.mysqli.inc
on line
128